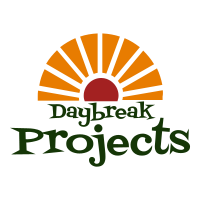 by László Balogh
             How often does it happen that you get upset at the government because they're not doing their job right? Or you find out that a certain politician was corrupt all along? How much does it annoy you when you discover that a major corporation struck a very good deal by some illegal means and they got away with it? Or just perhaps it's simply that people don't get along in the workplace and you're dreading to go to work every day? Wouldn't it be nice to live in a world where people live in peace and harmony with each other?
                This leads to the age-old question, "How does one achieve that goal?" That sounds very much like a "pie in the sky", and the idea that such a place can or should exist is often labelled utopian. Are we doomed to live in a trouble-stricken world forever? We have governments, legislations, and justice systems to keep life in order and to try and keep citizens safe. We have rules for moral conduct to keep life relatively pleasant. But still, this just doesn't seem to be enough. The more laws we write, the more back doors people find.    
                I would like to ask a couple of trivial questions just to prove a point: Why do you need sunglasses? Your answer probably would be, "Because there is a sun." Why do you wear a windbreaker? "Because it's windy." The Bible makes a profound statement based on the same logic: "The law is not laid down for the just but for the lawless." This simply says that laws are not written for people who would either way keep the law but rather for those with bad or evil intent.  As much as we try to legislate right behavior, that simply won't happen unless one's motivation comes from within. We can keep on writing a myriad of laws, but people will always find a way to do what they want unless their heart is changed. The apostle Paul sums it up pretty well when he writes, "The whole law is fulfilled in one word: 'You shall love your neighbor as yourself.'" I believe it's possible to have a change of heart, and it's possible to love people just as you do yourself. I'm confident that this is the only way to have lasting change in the world and to see improvement in our quality of life. God never intended to leave humanity in distress. There is a very clear road map laid down in the Bible about how we can fulfill our end of God's intended plan, which is something that I would like to present to you in my books and articles.
            I believe that there is a solution to all of our frustrations, and so I have made it my mission in life to write and talk about it, and engage in different projects that bring about that solution. You can visit our official website Daybreak Projects, here, take a look at our activities on our Facebook page, and follow the latest video uploads on our YouTube channel.
Image by StartupStockPhotos from Pixabay